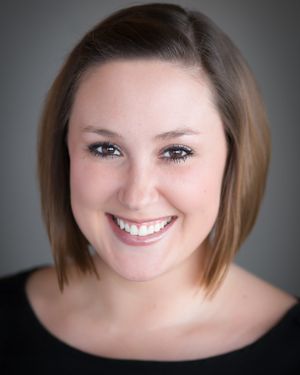 Rebekah Blythe
Owner/Instructor
Rebekah, native to Williamsburg, has been dancing over 20 years, with many years dancing professionally. At the age of 8, Rebekah was placed in the advanced level in her dance company and proceeded to be put En Pointe at the age of 10. She trained in Ballet, Pointe, Tap, Jazz, Hip Hop, Lyrical, Modern, Character, Irish, & Musical Theatre. Rebekah has starred in many ballets such as the Nutcracker, The Secret Garden, The Tales of Beatrix Potter and more. She received the opportunity to dance with many Principle Ballerinas from New York City, such as Jenifer Ringer. Rebekah has trained under the instruction of many beautiful professional dancers and dance instructors. At the age of 13, she was chosen to dance with the Robitsheck Dance Ensemble in Germany. After she trained as a classical dancer, she went on to perform professionally, starting at the age of 16, in the entertainment world as a dancer, singer, and choreographer. She has been instructing students to succeed as a dancer for over 10 years. She previously founded and directed the Y Performing Arts Academy from 2009-2014, but then pursued her dream of owning her own studio, En Pointe Dance Academy, in 2015. Rebekah shares her own passion for dance with her students by encouraging them to achieve their goals and dreams.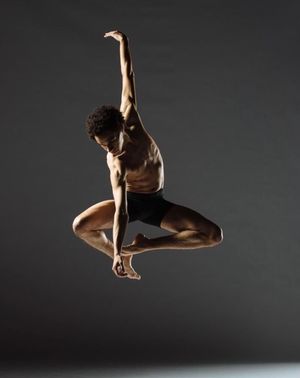 Timothy Knoll
Instructor
Timothy Knoll joins En Pointe Dance Academy with over 15 years of experience training in and performing ballet. His dance training began at Northwest Florida Ballet Academy. Here he received the fundamentals of his classical training and was introduced to jazz, hip hop, and modern dance. After a move, he began to train at Ballet Idaho, where he performed in ballets such as Romeo and Juliet, Cinderella, and The Sleeping Beauty. Timothy received dance training at the Ballet West and Joffrey Ballet. There he experienced a broader range of techniques and styles. He graduated college with a Bachelor of Fine Arts in Ballet at the University of Utah where he received extensive training in Classical Ballet, Jazz, Modern, and Character Dance. Timothy also values his university studies in Ballet Pedagogy, Music, Dance History, Lighting Design, Anatomy, and Choreography. He is the recipient of The Alice Walton Call Scholarship, Excel Dance Exceptional Service Award, University of Utah Safe Zone Training, Barnes Award for Excellence, and the Boise Rotary Scholar. His passion for dance brought him to Central West Ballet in Modesto, California, where he grew under the guidance of Leslie Anne Larson and Rene Daveluy. Timothy also had the pleasure to perform in ballets such as Swan Lake, The Legend of Sleepy Hollow, The Nutcracker, The Nutcracker in Jazz, Coppélia, West Side Story, Midsummer Night's Dream, and many more. As a dancer, some of his favorite roles include Solor, Puck, Court Jester, and Dr. Coppelius. He is excited to bring his years of experience dancing, teaching, and choreographing to the passionate students in Williamsburg.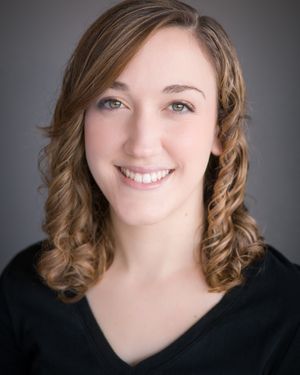 Sara Buxton
Instructor
Sara began her dance career at the age of three in Southern California at the Ramona/Julian Academy of Dance run by Kristine Durban-Griffin. She began her training in Ballet and Tap under the guidance of the professional instructors at the Academy. After spending almost seven years with Ms. Griffin, Sara's family made the move to Northern Virginia where she continued her dance training at the Ballet Academy of Warrenton lead by Linda Voelpel. Ms. Linda's nearly 40 years of experience teaching allowed her to see the potential in Sara's dancing. She proceeded to place her in more advanced levels to push her into succeeding in her dance career. She received the opportunity to attend the Districts Fine Arts Festival, where she excelled to go on to perform at the National Fine Arts Festival. Sara has performed in shows including The Nutcracker, Swan Lake, and many more. Starting in 2009, Sara got the opportunity to take her love for dance a little further and begin teaching. Sara has taught ballet and tap, along with creative movements classes. The opportunity to teach really helped her to grow both as a dancer and as a person. She is excited to continue to do so at the En Pointe Dance Academy.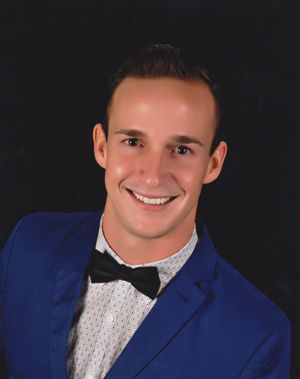 Kaleb Patterson
Kaleb Patterson is joining us after a recent move from New York City. He holds a Bachelor's of Music in Musical Theater performance from Oklahoma City University, where he studied singing, acting, and dancing for the professional world. Upon completing his degree, and having the opportunity to perform with several regional companies such as the Lyric Theater of Oklahoma, Kaleb relocated to Williamsburg, Virginia, where he was featured as the Male vocal park swing, performing various roles throughout Busch Gardens-Williamsburg. After Busch, Kaleb had the opportunity to travel all over the world with Carnival Cruise Lines, including contracts in the Caribbean and the South Pacific, as a Playlist Performer, and Production Singer for the company. After a brief stint in New York City, Kaleb is happy to be back in Williamsburg, and also teaches Vocal Music at Berkeley Middle School in the WJCC School Division.