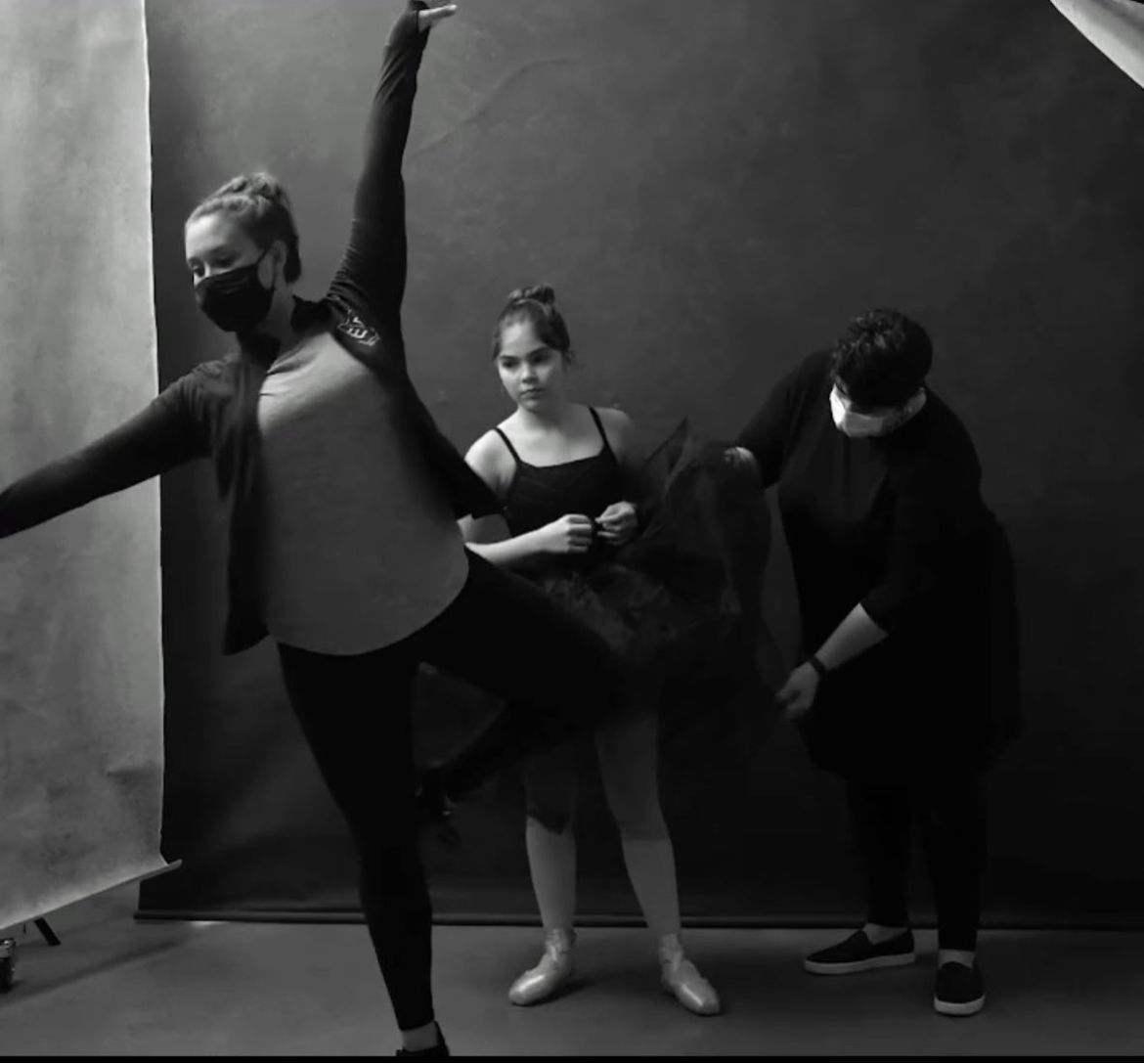 Rebekah Blythe... Owner/Artistic Director
Rebekah is a professionally trained classical dancer. Native to Williamsburg, she went on to perform in the entertainment world as a professional dancer, singer, and choreographer. At the age of 8, Rebekah was placed in the advanced level in her ballet company and proceeded to be put en pointe by the age of 10. She trained in Ballet, Tap, Jazz, Lyrical, Hip Hop, Modern, Character, Irish, and Musical Theatre. Rebekah has performed in ballets with principle dancers from NYCB, ABT and more such as The Nutcracker, The Secret Garden, The Tales of Beatrix Potter in which she starred in. At the age of 13, Rebekah was chosen to travel and perform with the Robitsheck Dance Ensemble in Germany. After she trained as a classical dancer she went on to perform professionally, starting at the age of 16. Rebekah has been instructing students to succeed as a dancer for over 15 years. She previously founded the Y Performing Arts Academy from 2009-2014, but then pursued her dream of owning her own studio, En Pointe Dance Academy in 2015. Rebekah shares her own passion for dance with her students by encouraging them to achieve their goals and dreams.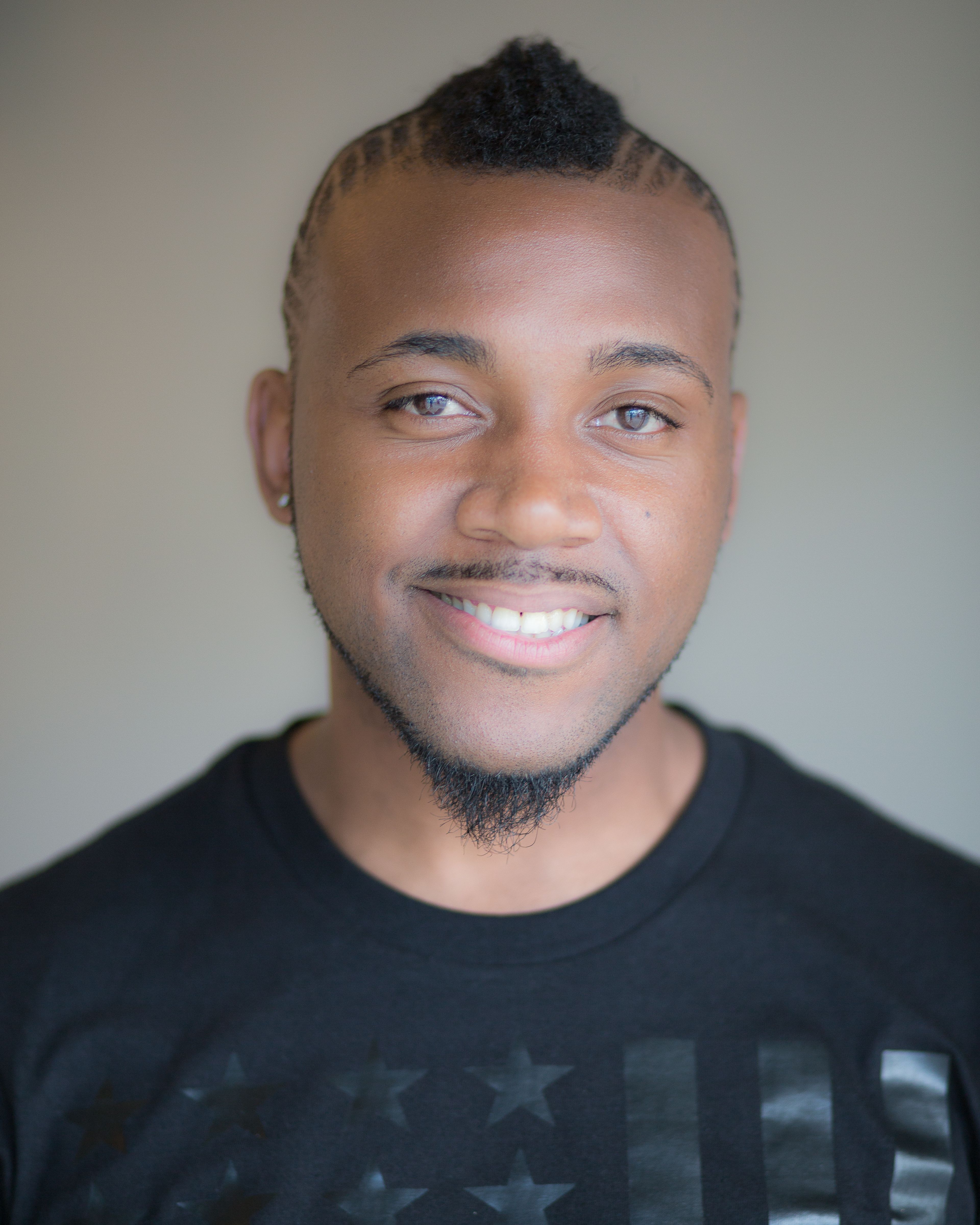 Kevin Hawkins- Instructor
Kevin Hawkins was born in Williamsburg, VA. At a very young age his mother realized his talent and put Kevin in the Regency Dance Academy in Richmond to study dance. Kevin trained in Hip Hop and Jazz and later joined to study at Broadway Dance Arts as well. After graduating high school, Kevin attended the Savannah College of Arts and Design in Georgia. There he studied graphic arts, hip hop, jazz funk, belly dancing, dance hall, African, and contemporary. During his college studies, Kevin held summer dance jobs on cruise ships. In 2002 Kevin had the opportunity to work with Missy Elliott during her music video, Gossip Folks, set as an extra. There he was introduced to the famous choreographer Fatima Robinson from NYC who has choreographed for artists like Aaliyah, The Black Eyed Peas, Janet Jackson, and Britney Spears. In 2005, Kevin accepted an instructor position at VCU (Virginia Commonwealth University) and is currently still instructing young dancers who attend there. Kevin has also been an instructor for the Debbie Allen Dance Academy located in Los Angeles, CA. During his time with the Debbie Allen Dance Academy, he is flown all over the United States to teach a seminars and conventions. Starting in 2012, Kevin was hired to instruct hip hop by Rebekah Blythe at the Y Performing Arts Academy and then followed her as she opened En Pointe Dance Academy! Kevin love being a part of En Pointe as a hip hop instructor and is thrilled to be able to share his art to young children and the people who surround him!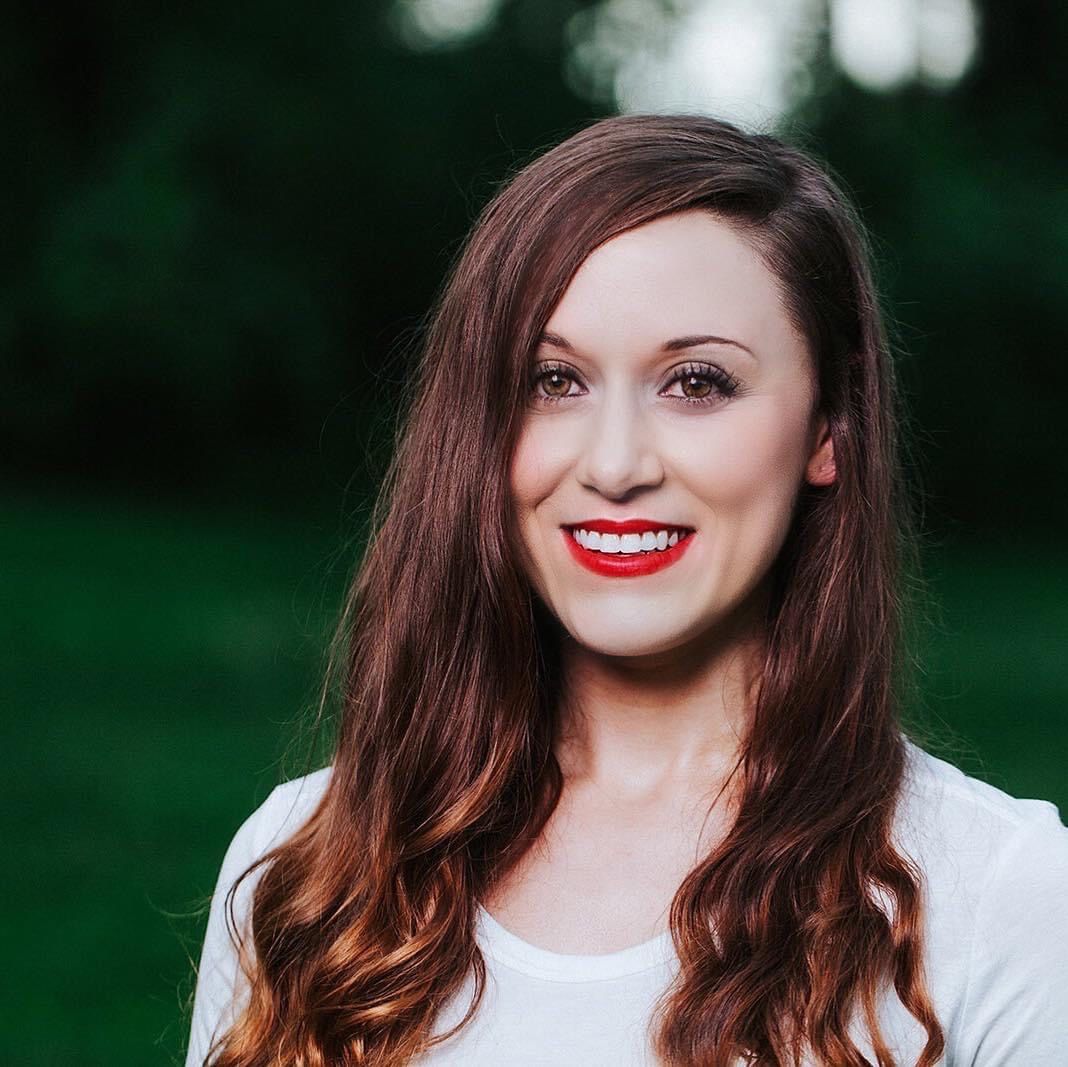 Nicole Lorah- Instructor
Nicole is a native of Williamsburg, beginning her dance training under the tutelage of Sandra Balestracci. She later went on to study at the Kirov Academy of Ballet in Washington, D.C. and holds a BA in Philosophy with a Minor in Dance from Christopher Newport University. She has performed professionally with various companies including Busch Gardens Williamsburg, Kings Dominion, Virginia Stage Company, Virginia Opera, Experimental Film Virginia, Virginia Musical Theatre, MoonMax Productions, and Todd Rosenlieb Dance. She began teaching in 2012 and has taught at various local studios and schools throughout Hampton Roads including serving as a guest teacher and adjudicator for York County's School of the Arts. She specializes in classical ballet, pointe, pre-pointe, contemporary, acro, and choreography/composition classes. She also has particular interests in somatic movement, yoga, and Ohad Naharin's Gaga technique, which she combines with her dance background to provide her students with a unique experience focused on developing their own movement styles while also learning proper technique. Her goal is to inspire and empower students to explore their own creativity while also giving them an understanding of movement and technique that will help them keep their bodies and minds healthy throughout their dance journey. She is excited she gets to share her passion with the students at En Pointe Dance Academy!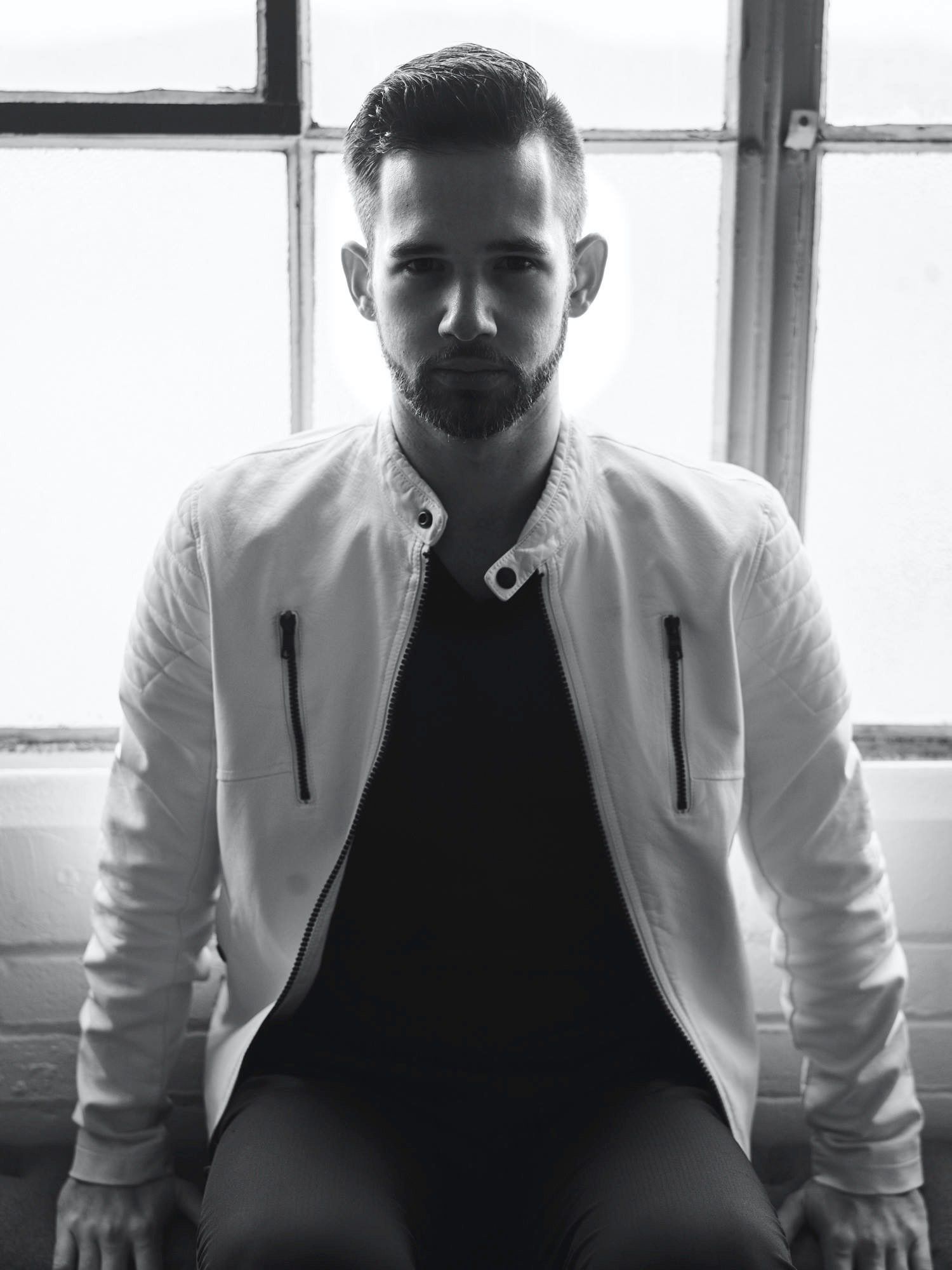 Benjamin Belhumeur- Instructor
Benjamin James Belhumeur, is the owner and creator of The Belhumeur Collective. The Belhumeur Collective was created to combine the many business' he owns, as well as his various other talents all under one company name. The Belhumeur Collective combines Belhumeur Choreography, Belhumeur Photography, graphic design, and music editing all under one roof. Along with The Belhumeur Collective, Benjamin also is the creator and Artistic Director of Elite by Ben and Release the Fire Dance Convention. Benjamin has had his award winning choreography featured at numerous studios and schools across the tri-state area, as well as internationally in Canada. He has also had the privilege of teaching for the National High School Dance Festival. Benjamin is currently an instructor and choreographer for Point Park University International Summer Dance Intensive, along with a guest instructor at many local dance studios. Benjamin was also a resident artist at Lincoln Park Performing Arts Charter School. Benjamin received his Associates degree in dance and dance education from the Community College of Beaver County (CCBC) during his senior year of high school at Lincoln Park Performing Arts Charter School. After graduating from high school and CCBC in the same year, he attended Point Park University, where he received his Bachelor of Fine Arts Degree in Dance with a concentration in jazz. Benjamin also attended the Art Institute of Pittsburgh for his Bachelors in Photography. Following graduation, Benjamin began working with Royal Caribbean Cruise Lines as a Dance Captain. He was quickly promoted to Director and Choreographer. During his training, he attended local dance studios as well as Point Park University, La Roche College, and Pittsburgh Ballet Theatre. He also has had the opportunity to work with companies such as The American Ballet Theater, North Carolina Dance Theatre, and Alvin Ailey American Dance Theater. Benjamin has worked with and performed works by Kiesha Lalama, Doug Bentz, Trey McIntyre, Bill T. Jones, Kevin Iega Jeff, and more. Ben had the honor of performing and assisting in the re-staging of Torque by Kiesha Lalama for the Jazz Dance World Congress.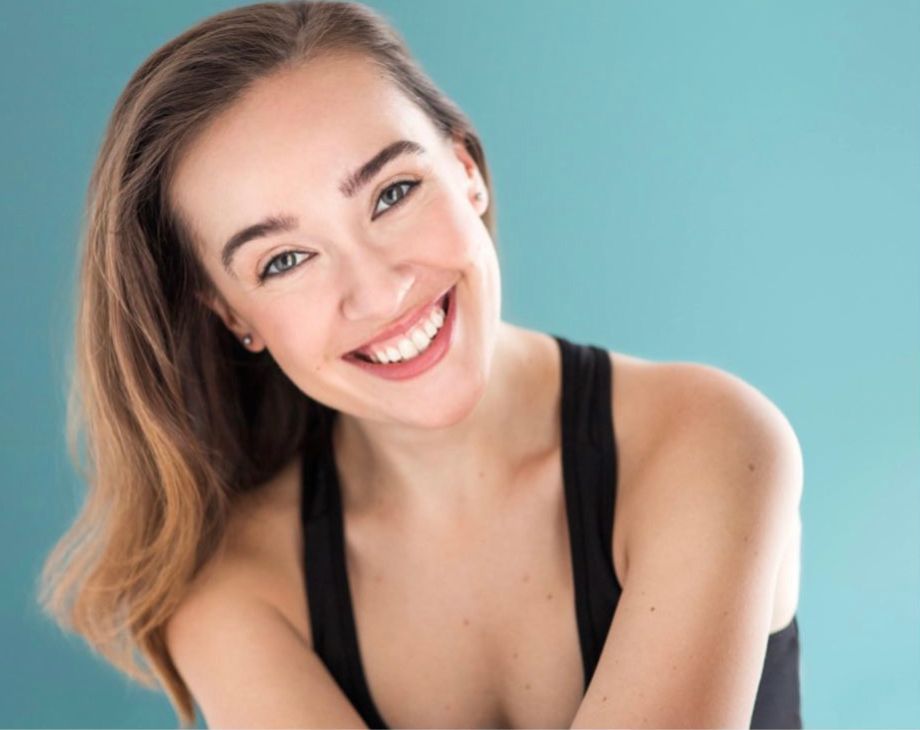 Chandler Converse- Instructor
Award-winning director, vocalist, dancer, writer, and distance runner, Chandler Converse has been a part of over 20 professional stage productions and national tours including "Disney's High School Musical", "Joseph..." and "The Sound of Music." Recipient of the U.S. Surgeon General's Medallion, Prudential Spirit of Community Medallion and U.S. Presidential Volunteer Service Award, Chandler has addressed the United States Congress, national summits, and network broadcast audiences to champion healthier lifestyles for American students.
Chandler received her Bachelor of the Arts degree with a Dance and International Relations double major and a Music minor in vocal performance from Agnes Scott College. At Agnes Scott she was the recipient of the Merit and Nanette Hopkins Music scholarships as well as the proud President of her class. Chandler currently lives in Virginia where she is a stage manager and teaching artist.
Joy Ellis- Customer Engagement Coordinator
Charlotte Robbins- Instructor/ Events Coordinator